Arpit Kulshrestha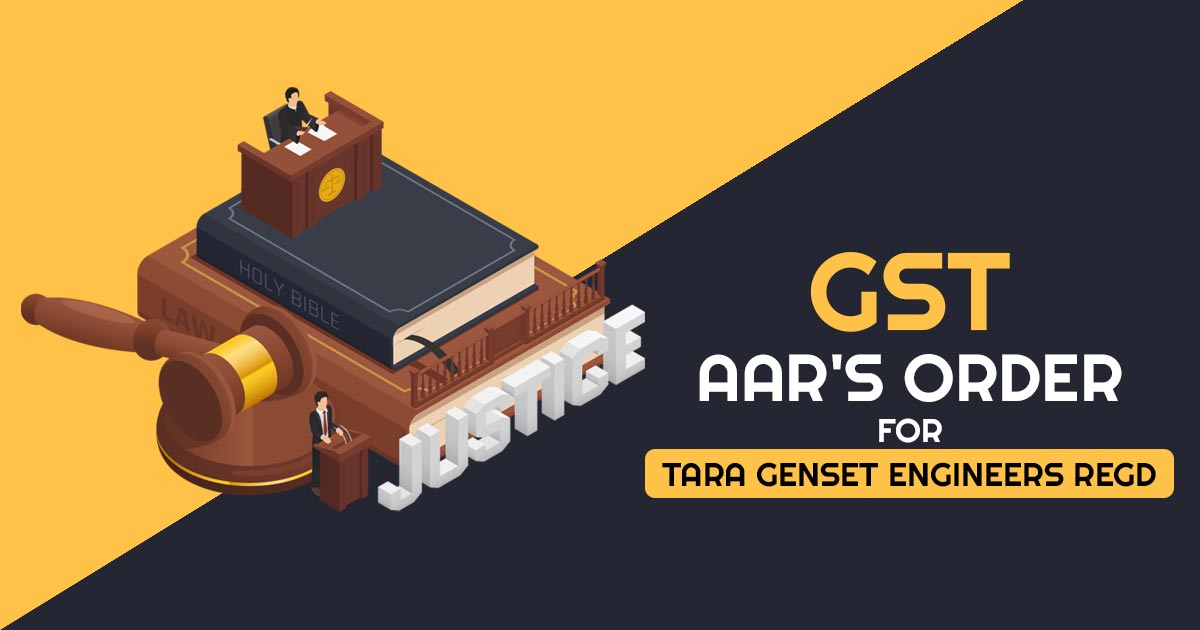 The Uttarakhand Authority of Advance Ruling (AAR) held, 18% GST shall be subjected to be applied on the cost of the diesel made to run a diesel generator.
The two-member bench of Anurag Mishra and Rameshwar Meena sees the acknowledgement for reimbursement of the expenses like the price of the diesel to run the DG set would be the other acknowledgement to rent the DG set.
The petition is a partnership firm in the business of renting the DG sets to different customers in various districts of Uttrakhand and would proceed in the agreement with them to install the diesel generators on the hire grounds towards the purpose of rent with the reimbursement of diesel price on the utilization of DG sets. An amount of GST 18% tax has been discharged on DG Set hire charges, as well as the reimbursement of diesel costs for DG Set operations.
One recipient has an opinion, taxes levied and collected via them on the element of the reimbursement of the diesel levy to run the diesel generator were wrong as the specified commodity, the diesel does not count beneath the GST regime. As diesel is a non-GST good under Section 9 of the CGST/SGST Act, 2007, the service recipient has appealed to the petitioner to reimburse the incorrectly collected taxes.
The petitioner seeks an advance ruling on GST applicability of the cost of the diesel made to run the DG set for furnishing the DG rental service.
AAR sees, the contract initiated between the petitioner and the recipient is towards hiring the DG set and a complete contract with acknowledgement of securing the fixed component along with the variable component. The fixed component counted as the monthly fixed rent levied in the invoice for the DG set, along with the variable charge (running charges) would be the GST levy for the utilised diesel. Both being the portion of the identical consideration and for the contract of renting DG sets.
Read Also: What if Petrol and Diesel Come Under GST India?
AAR emphasized, the recipient would not pay only the diesel cost but for the services of the DG set, which would be hired on rent, and the diesel would be the integral portion of the supply of the DG set rental services.
There would be no separate contract for the diesel supply and for a single invoice would be provided for the supply of the rental service for the DG sets, but both elements would be represented separately. But the reimbursement of the expenses as the diesel cost to run the DG sets would be the other consideration towards renting the DG set and draws an 18% GST.
| | |
| --- | --- |
| Applicant | M/s. Tara Genset Engineers Regd |
| Present for the Applicant | Sri Pankaj Rayal, Advocate |
| Date | 29.09.2022 |
| Concerned Officer | Sh. Deepak Brijwal, Deputy Commissioner |
| UK AAR | Read Order |