For years now, the performance of iPhones has meant that even the most humble one can still be a good companion for gamers. Combine that with great battery efficiency and a huge catalog of fantastic games (including some Apple Arcade exclusives), and the iPhone may just be the best mobile gaming platform around.
While every iPhone made in the last few years will have no trouble running even the most demanding mobile games, you don't want to pay for power you won't use or conversely save a bit of money and then discover your favourite game isn't as slick as you'd hoped. So, to avoid these scenarios, here's our guide for choosing the best iPhone for your gaming needs.
What type of gamer are you?
Before heading off to the Apple store with your credit card held high, it's worth taking a little time to think about the kind of gamer you are, as this will have a huge bearing on the iPhone you should buy. Boiling it down, there are basically three main types:
Casual
This is someone who likes to play the occasional 'quick-hit' game while waiting for the bus, picking up the kids or maybe on your lunchbreak. The games are usually things like Candy Crush, Dots, Wordscapes or other simple ones that you can pick up and play, then stop after a few minutes. In all honesty, if you're a casual gamer then your calculations when choosing an iPhone are more likely to be centered on things like the cameras or the size, not how well it can play AAA titles like Genshin Impact.
Enthusiast
If you like to play some of the more demanding games, maybe PubG, Asphalt 9 or other ones that have immersive graphics and faster gameplay, but still see it as a nice way to pass the time rather than something you want to master, then you could well be an enthusiast.
Hardcore
Hardcore gamers, as the name suggests, are those who love gaming and want to play the most graphically advanced 3D games, have instant touch response from the display, the smoothest renders and enough space to use the controls with precision. You know who you are.
So, once you've worked out which kind of gamer you might be, here's our recommendations for the iPhone you need.
And, if you are wondering how you can use a games controller with your iPhone we explain in separate articles:
Best iPhone for gamers
Best iPhone for casual gamers: Apple iPhone 13
Now, it should be noted that for casual gaming any modern iPhone will do the trick, but of the current catalogue we think that the iPhone 13 is the best balance of size, storage space and price. You could go for the iPhone 12, but the base-line model only has 64GB of storage which can fill up if you download several games and take photos and videos. Once you've upped the spec to 128GB you're already approaching the price of the iPhone 13 that has a faster processor and upgraded cameras, so we think this would be the sweet spot. The iPhone 14 is another great pick, but you're spending more money for features you may not need. What about the iPhone SE? Well, it can handle the processing, but the small screen might be a little too diminutive these days. Still, that is another option.
Read our full
Apple iPhone 13 review
Best iPhone for enthusiast gamers: iPhone 14 Plus
When it comes to more demanding games, one of the things that can be a massive help is a larger screen. Trying to operating virtual controls on a small display can be an incredibly frustrating experience. Thankfully, you no longer need to spend huge amounts of money on a Pro Max iPhone to get a sizable bit of screen real estate, as Apple has reintroduced the Plus model to the standard iPhone lineup. With the new iPhone 14 Plus you get the same impressive specs of the iPhone 14, including the A15 Bionic processor from the iPhone 13 Pro range, upgraded cameras, longer battery life and a brighter display, but the panel is also 6.7-inches rather than the the 6.1-inches on its smaller sibling. Apple also claims that the battery on the Plus lasts about six hours longer than that of the iPhone 14, which could be the difference between completing a game or rushing around to try and find a power point before you lose your progress
Best iPhone for hardcore gamers: iPhone 14 Pro Max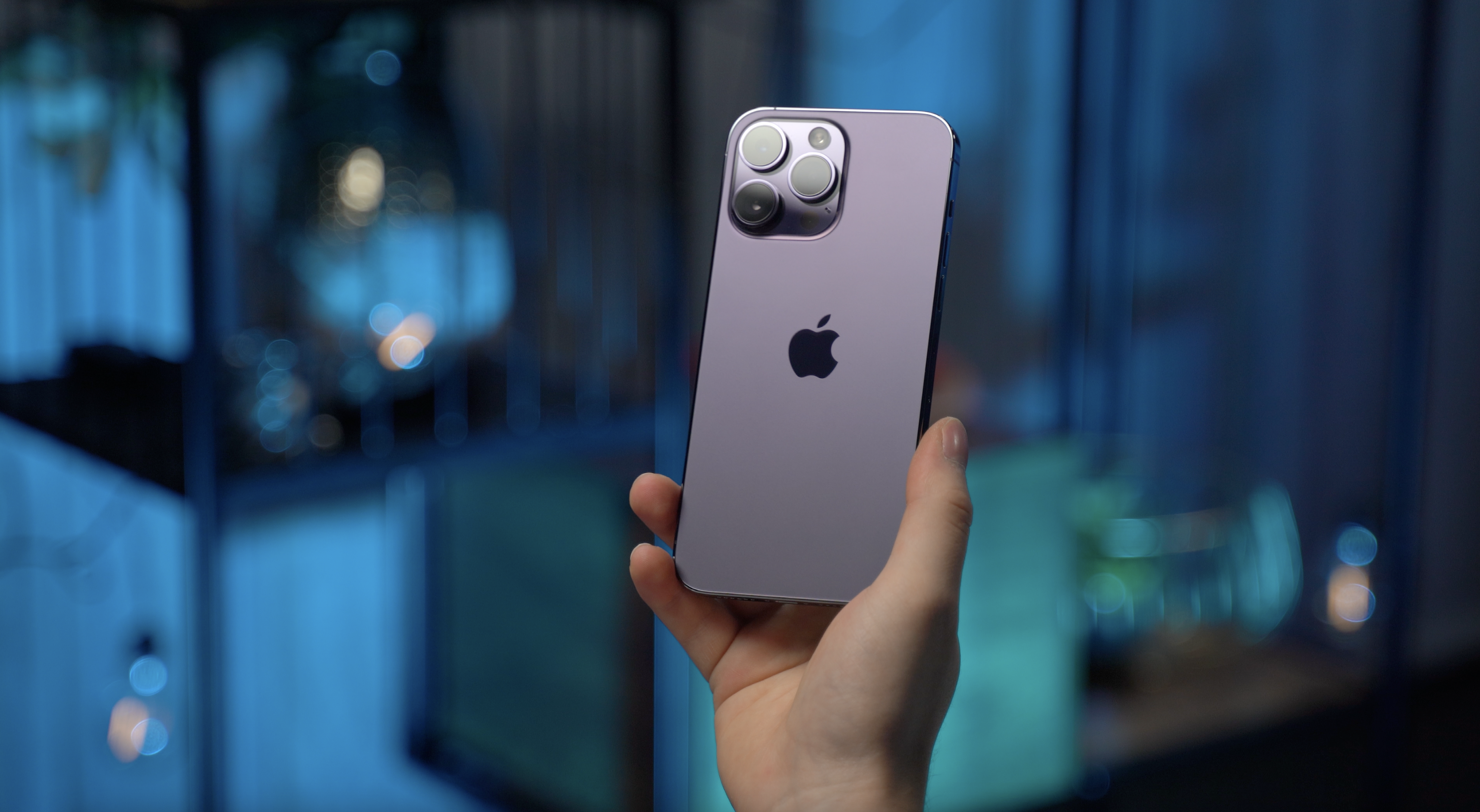 When only the best will do, be it in terms of power, display or battery life, then there is only one choice – the iPhone 14 Pro Max. It comes loaded with the most powerful processor in an iPhone – the A16 Bionic – a lush 6.7-inch OLED display with super-smooth ProMotion that delivers a refresh rate of 120Hz. Then there's that battery. Apple claims it can last for 29 hours when playing video, admittedly games will reduce that quicker, but it's a whacking three hours more than the iPhone 14 Plus and nine hours more than the iPhone 14. Yes, you are going to wince at the prices involved, especially if you require more storage than the 128GB on the base-line model, but you're also getting one of the best camera arrays available on a mobile device, plus there's the Dynamic Island, which feels a bit like a mini-game itself. If you're serious about gaming, then the iPhone 14 Pro Max is arguably the ultimate gaming phone currently available.
Read our full
iPhone 14 Pro Max review