Arpit Kulshrestha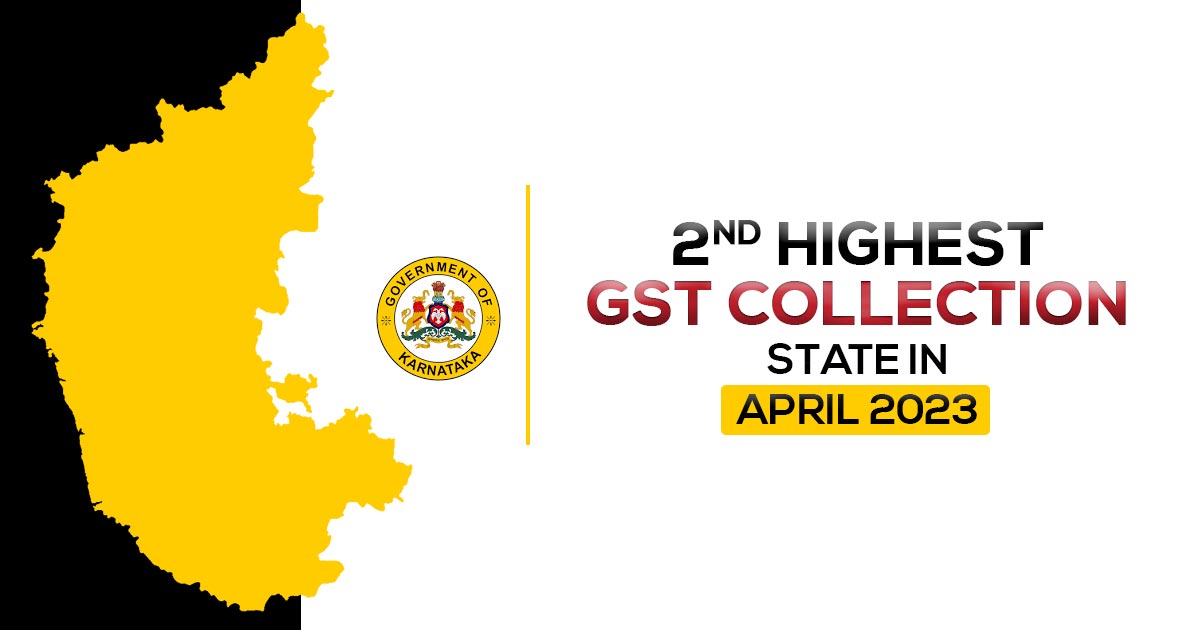 Karnataka has set a record by collecting net GST collection of Rs. 14,593 crore. Although Karnataka has secured second position after Maharashtra which has a total GST collection of Rs. 33,196 crores, the state has again surpassed Gujarat (Rs. 11,721) and Tamil Nadu (Rs. 11,559) and put them in third and fourth position respectively.
Telangana collected Rs 5622 and Andhra Pradesh Rs 4329, putting the formerly united Andhra Pradesh in fifth place with Rs 9949 crore.
Important: April 2023 GST Collection Breaks All Previous Tax Records
CM Bommai appreciated Karnataka's accomplishment even before the announcement of the Model Code of Conduct.
BT Manohar, the head of the FKCCI GST committee stated that a phenomenal improvement has been seen in economic activities and domestic consumption. The compliance rate and the import of goods and services have also increased significantly. The generation of GST e-way bills and improvement in e-invoice creation have also helped boost Karnataka's GST collection.
According to sources, the state commercial tax officials' new techniques are the reason behind the increased GST collections. Because of the Model Code of Conduct, the officials steadfastly kept themselves away from commenting on the achievement.
7 Highest GST Collection States in April 2023
| State/UT | April 2022 | April 2023 | Growth |
| --- | --- | --- | --- |
| Maharashtra | 27,495 | 33,196 | 21% |
| Karnataka | 11,820 | 14,593 | 23% |
| Gujarat | 11,264 | 11,721 | 4% |
| Tamil Nadu | 9,724 | 11,559 | 19% |
| Uttar Pradesh | 8,534 | 10,320 | 21% |
| Haryana | 8,197 | 10,035 | 22% |
Disclaimer:- "All the information given is from credible and authentic resources and has been published after moderation. Any change in detail or information other than fact must be considered a human error. The blog we write is to provide updated information. You can raise any query on matters related to blog content. Also, note that we don't provide any type of consultancy so we are sorry for being unable to reply to consultancy queries. Also, we do mention that our replies are solely on a practical basis and we advise you to cross verify with professional authorities for a fact check."