Arpit Kulshrestha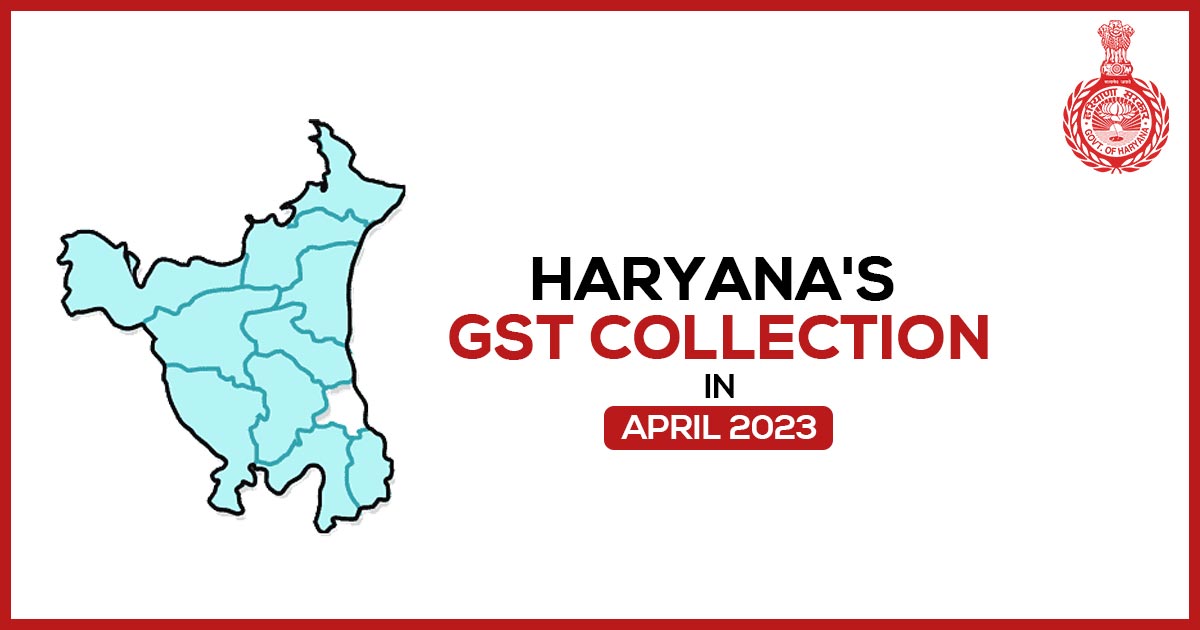 A rise of 22% in the GST collection of the state of Haryana has been enrolled in the month of April this year compared to April 2022, the GST collection of the state would have surged to Rs 10,035 cr in April which is more than the to Rs 8,197 crore in April 2022, Union finance ministry stated.
The April 2023 GST collection of Haryana is the highest compared with the neighbouring states since the state Punjab is seen a 16% rise, Himachal 17%, Delhi 8%, and Rajasthan 5%. The rise in the figures establishes that the growth of Haryana is the highest compared to these states.
The state had achieved remarkable progress in the collection of GST said Haryana Chief Minister Manohar Lal Khattar, directed that the state is been advancing. Chief Minister Khattar maintains the finance portfolio and deputy chief minister Dushyant Chautala controls the charge of revenue and disaster management departments.
Read Also: Karnataka GST Collection Pushes Gujarat, Maharashtra in Top
For economic development, the state of Haryana would be one of the leading states. The state government provides large industries, as well as micro, small, and medium-sized ones, with the necessary infrastructure. In order to support industry, the state government has also increased connection and electricity availability. The state has a robust network of highways and railroads.
According to the chief minister, the country's GST system, which is based on the notion of "one nation, one tax," is highly effective.
He added that the GST procedure has been streamlined, which has helped businesses as well as increased government revenue.
The National Capital Region comprises more than 50% of Haryana, according to the state's chief minister, and is being developed as a logistics centre by the state. The state will have even more incredible investment opportunities as a result.
Important: GST Collection Regime Needs to Be Re-examined, Say Consulting Companies
In addition, Haryana is emphasizing the development of high-quality infrastructure, assuring ease of doing business, and providing an atmosphere favourable to the industry.