Arpit Kulshrestha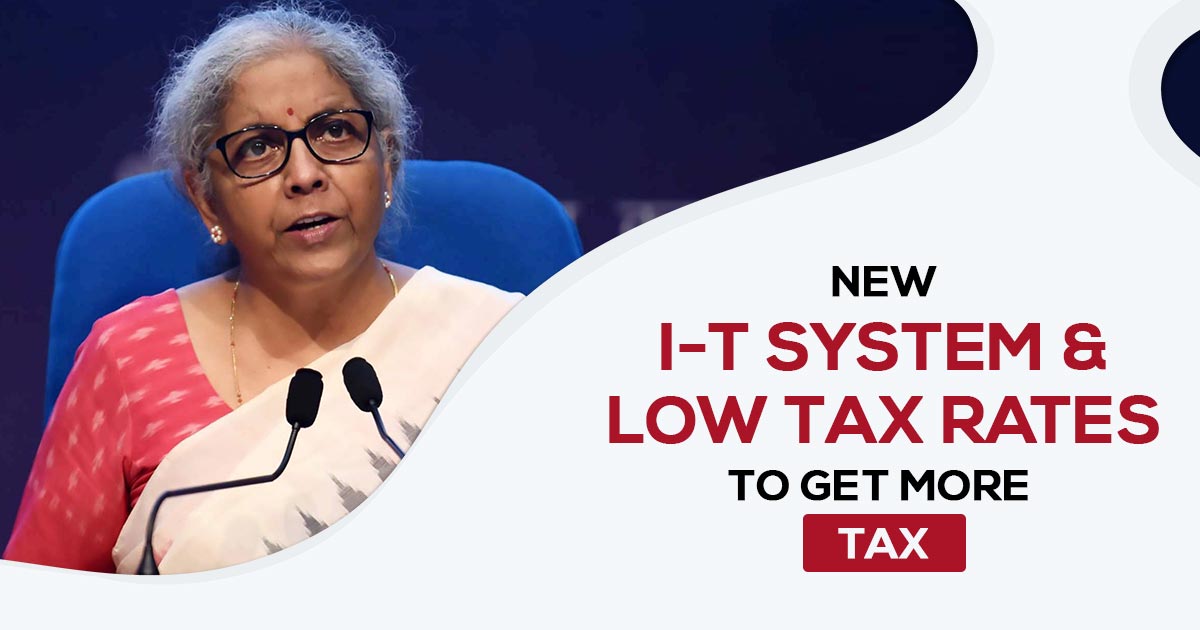 The country's tax base is being estimated by Finance Minister Nirmala Sitharaman, who also listed that the government has implemented a new income tax system with lower tax rates. The FM emphasised that numerous measures are being taken in order to widen the tax base.
It is a parallel and simplified new income tax regime with fewer exemptions and lower tax rates under this parallel and streamlined income tax system. The changes are made to encourage more people to pay taxes. She said it while addressing corporate professionals, CAs, and attorneys at a Thinkers Forum session held in Bengaluru.
The union minister clarified that they are lowering taxes not raising them. She continued by saying that the tax was paid in support of a national cause. Sitharaman stated that taxpayers' money is used in building roads, hospitals, and AIIMS.
The Finance Minister said that they approach the salaried class when they question why they are the only ones who are burdened while others are not even questioned. Large purchases are now subject to tax; they must pay Tax Deducted at Source (TDS), she explained this saying there is currently a widening of the tax net.
Regulation of Influencers in the Financial Sector
She also made a comment regarding the regulation of financial influencers, claiming that she hasn't seen any such plan. According to Sitharaman, each of us needs to have a strong sense of caution to make sure to conduct double-checks, counter-checks, and conversations with others. The FM advised against following someone else into something because they have gone without first doing their research.
Read Also: New Income Tax Slabs with Rates for FY 2023-24 with Notes
Sitharaman emphasised the need for caution when handling our hard-earned money. If just three to four persons are providing us with objective counsel, then seven out of ten are almost certainly motivated by other factors. The FM also mentioned that new applications are appearing that claim your money would buy you this amount, many of which are ponzi apps, and that they are collaborating with the relevant government and RBI on this.
Disclaimer:- "All the information given is from credible and authentic resources and has been published after moderation. Any change in detail or information other than fact must be considered a human error. The blog we write is to provide updated information. You can raise any query on matters related to blog content. Also, note that we don't provide any type of consultancy so we are sorry for being unable to reply to consultancy queries. Also, we do mention that our replies are solely on a practical basis and we advise you to cross verify with professional authorities for a fact check."