Arpit Kulshrestha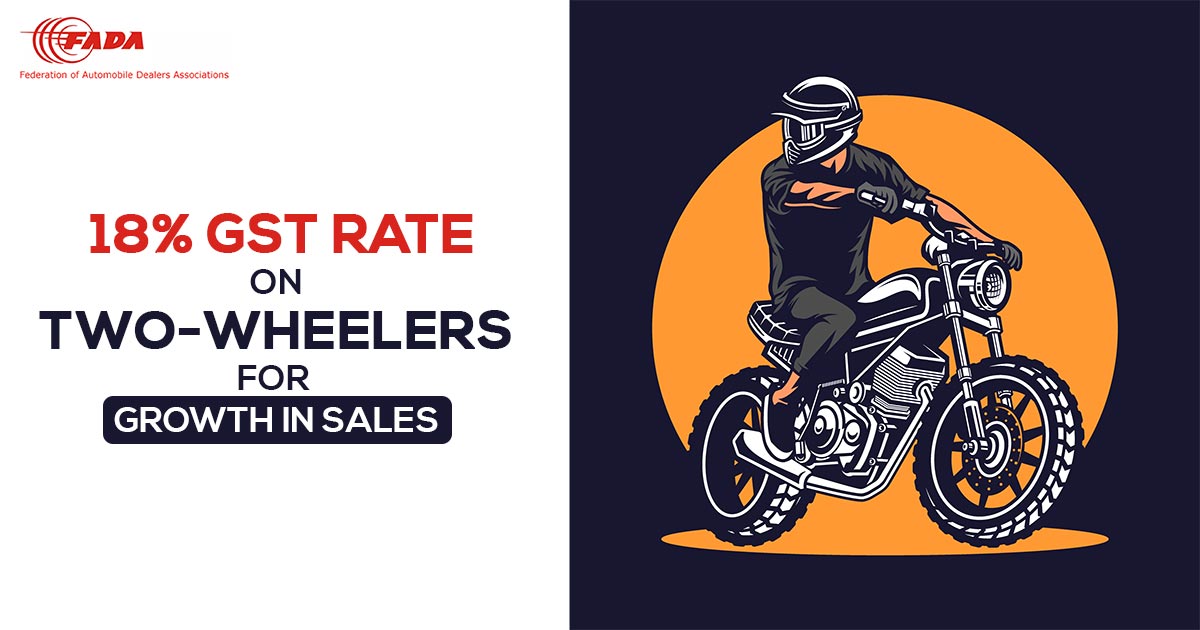 For the two-wheeler segment, successive problems would have been surging out, through the entry-level vehicles that draw some buyers. For the same concern, a request to the GST Council has been furnished by the Federation of Automobile Dealers Associations (FADA) for considering diminishing the GST on two-wheelers from 28% to 18% to assist the same crucial segment that shows a 75% of the total auto sales volume.
Manish Raj Singhania, President, of FADA, stated that the forthcoming marriage season in the month of May would have been anticipated to surge the sales provided by a rise in the inquiries of customers.
He added "Additionally, as electric vehicles (EVs) gain popularity, customers are increasingly considering transitioning from internal combustion engines (ICE) to EVs, which may temporarily delay purchasing decisions"
Demand of Tapering
As per the monthly report of FADA, sales of 12,29,911 units of two-wheeler have been enrolled in the month of April which is a decline of 7.3% year on year compared to 13,26,773 units related to the month of the former year.
Read Also: Budget: FM Enhances 1+ Year on EV Batteries Under Subsidy
By 1.35 per cent y-o-y the passenger vehicle (PV) retail sales also declined to 2,82,674 units during the month as compared with 2,86,539 units in April 2022.
In 8 months it is the first time the PV segment has seen a year-on-year rise which signifies the tapering demand, FADA observed, Singhania stated.
"The PV segment, which achieved record sales in FY 2023, slowed down in April… This was primarily due to last year's high base and the on-board diagnostics (OBD) 2A norms, which led to price increases and advanced purchases in March," Singhania.
Review Supply of Product
Hence to the PV makers, FADA would request to recalibrate their inventory and prioritize the production and supply of the products which are in huge demand which ensures to have more productive alignment between the available inventory and the demand in the market.
Informative Post: Free Supply of Goods Under GST: Rules and Provisions
He added, "Despite the ongoing chip shortages and somewhat sluggish market conditions, the marriage season in May is expected to provide a slight boost in sales for the current month."
By 57 percent three-wheeler retail sales have surged year on year to 70,928 units in the former month from 45,114 units in April 2022.
By 1.48 per cent, the sales of tractors have surged year on year to 55,835 units in April as against 55,019 units in the identical month the previous year.
Recommended: GST Impact on Cars and Spare Parts Industry in India
Singhania said FADA for the concern of all types keeps a cautious stance for May with untimely rains and hailstorms, causing crop damage in multiple States.