Tanisha Bhattacharya

 
In 2012, he made his big Hindi debut alongside Vidya Balan in Sujoy Ghosh's Kahaani, and the rest is history. Paramabrata has let his creativity fly over the years, becoming a director and scriptwriter as well. While his notable Bengali projects include Bhalo Theko, Baishe Srabon and Hemlock Society, his role as Topshe in Satyajit Ray's original Feluda series gave a preview of the brilliant actor that was in the making. He raises the stakes by playing Feluda in a brand-new detective series that will be released in April. Not many actors can claim to have played both an iconic character and its sidekick with equal panache. His Hindi projects, such as Aranyak, Pari, Bulbbul, Ramprasad Ki Tehrvi and Jehanabad, have captured the attention of both the filmmakers and the masses in recent years. He speaks candidly about how he has changed as a creative person over time. And how the art of storytelling has revolutionised itself, only making him want to do more work. Excerpts: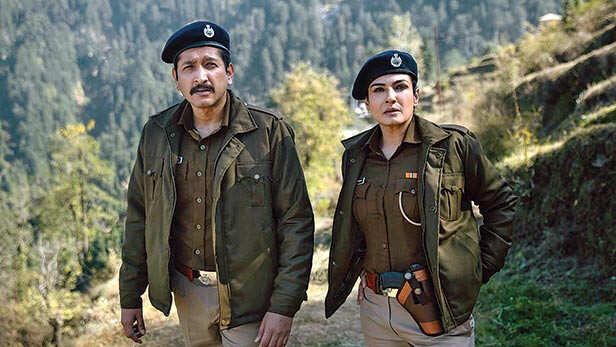 In the series Jehanabad, we see you playing a Naxal commando…

There are different sides to it. I am a Bengali from the '80s and '90s. Bengalis have different kinds of leftist movements. The radical left one that I portray in the series, then there's the  constitutional left – one that has been in charge for 34 years. There have been mixed feelings about all these mixed ideologies. I don't know about today's generation, but in our generation, stories about famous leftist leaders would be handed down as urban legends or folklore. I have grown up with the stories that I want to play.
What did you find the most challenging while preparing for this role?

I do not play a Bengali person in it. I see most of my colleagues who have made some inroads into the Hindi space playing Bengalis. When Seema Pahwa ji offered me Ramprasad Ki Tehrvi, I was taken aback. But I think last year I polished up my Hindi and became more familiar with the nuances of the language. My character in Jehanabad, is a Bihari gentleman from Jehanabad who has studied in Delhi. So he can switch to the polished self when he wants but can again switch back to being a Bihari when he has to deal with people of that strata. So that fascinated me. He is extremely learned. He is incredibly well versed. He is a man on a mission, and he knows how to go about it.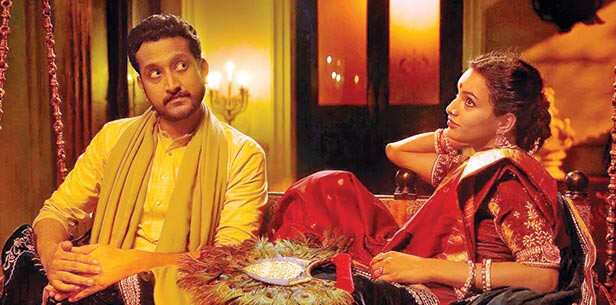 Content like Jehanabad invites a lot of controversy.

I think if something excites, or interests you, then go ahead and do it. There are so many good things about social media, and on the flipside, there are not so good things about it. People have easy access and can spread lots of vitriol at their own will. And there is nothing to stop them.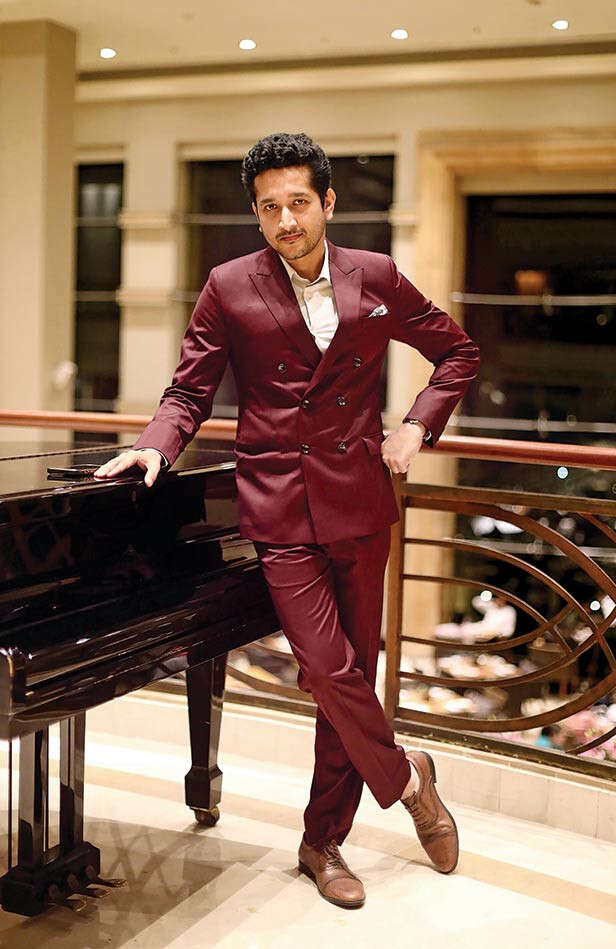 Was the plan always to eventually venture into Hindi cinema? How did Kahaani happen?

Firstly, I never wanted to be an actor. It happened as an accident when I was about 19. I wanted to be a filmmaker. I was supposed to complete my graduation and then go study films at a film institution. That is when my father passed away suddenly. And family responsibility fell on me. My plan to go to a film institute didn't work out. I took up an opportunity and started pursuing acting as a proper mainline career. That's how it began. Then I went to the University of Bristol in the United Kingdom to pursue my master's degree in filmmaking.When I finished my master's and saved some money, I got a scholarship and flew to Europe. I was in Amsterdam when I got a call from Sujoy Ghosh. He told me, "Listen, we are making Kahaani in Kolkata, and I need you. It will have five to six days of shooting." It was all so sudden. This was at the end of 2010. All of the big Bengali films began in 2013. Baishe Srabon, Hemlock Society, Jani Dekha Hobe, Hawa Bodol, and everything else. My second stint in Hindi started in 2018 with Pari, again in a bit of an unplanned way. Then came Ramprasad Ki Tehrvi and during the pandemic, when Bulbbul was released, there was a lot of noise about it. And I got Aranyak. Ever since 2019, my stint in Hindi has been a little more planned.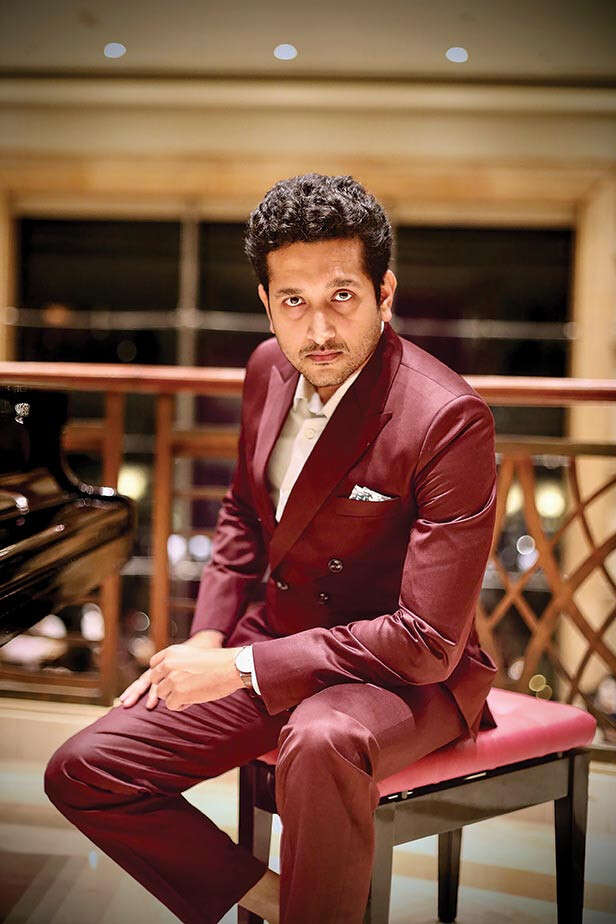 Working in both the Bengali and the Hindi film industries, what changes do you see in how content is perceived in different languages today?

It has been two decades since I started working. Back then, when I used to do television, it was one of a kind. I have seen television completely change in front of me. In 2003 and 2004, we hoped that the kind of content that used to be made for television would also be made for the big screen. It was sensible and sensitive. However, there was an increase in daily soap in 2007-2008.The entire fabric of Bengali television changed, and it's pretty much the same what's happening right now. Gradually, from 2015 to 2016, a new OTT avenue opened up, which has now completely changed the game.The biggest game changer in the last 20 years, I would say, is the audio-visual medium.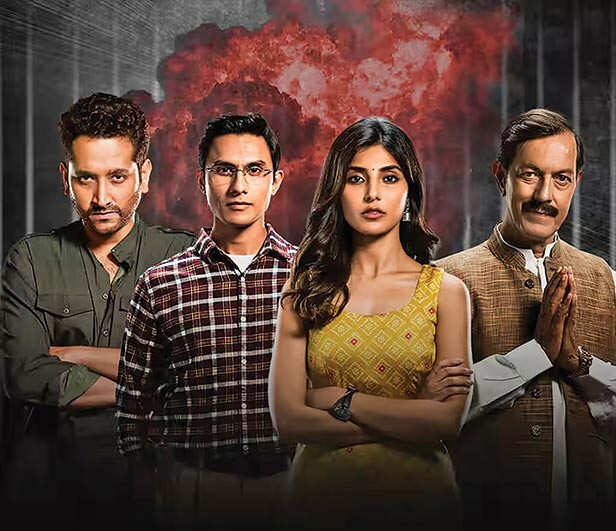 With a filmmaker like Ritwik Ghatak in the family, tell us how it impacted your thinking in terms of understanding cinema.

I grew up in a family that was financially modest but intellectually incredibly high thinking. I come from the Ghatak family of Kolkata. They are known to be radical in their thinking in their respective fields. Ritwik Ghatak is a filmmaker, and Mahashweta Devi is an author. I got a sense of film, literature, music, and quintessential Bengali intellectualism from them. To be honest, this kind of upbringing doesn't help while working in the commercial setup. It can actually tie you down. But yes, my sensibility has been formed by them.
From Topshe, you've now become Feluda…

I started my acting career by playing his sidekick, and it is an interesting transition from being Topshe to being Feluda. The thing is, we always wanted to do a modern adaptation of Feluda that would incorporate the changes the world has gone through in the last four decades. These stories were all written between the early 1970s and the mid-1980s. The world has become a completely different place in the last 40 years. I am thankful to Babuda (Sandip Ray) because they have an arrangement and we got the stories from them in the end. It is also being produced by my company. I'm happy we have the rights to some of the stories and that we are being able to make our very own Feluda, which is quite exciting.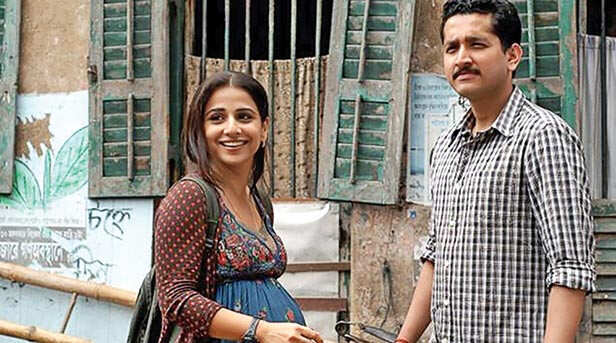 You seem to have a lot of release lined up this year..

I have quite a few Bengali releases – Bibaho Bibhrat is coming out in April, and so is Feluda. Before that, I have a film called Shibpur that I have done. It is releasing in March. And then I will be shooting for a few more things, including Hindi as well as Bangla. So it does look hectic and there are quite a few directorial plans as well. Hectic is good but I also need some time for myself and can't be running around all the time. I need to do my writing for the films that I need to make. Also, as an artiste, you need a bit of input time. You cannot always keep on producing. You also need to take things in.