Diwali, the biggest Hindu festival is just around the corner, and so are the holidays. This year the festival of lights will be celebrated with great pomp and enthusiasm on Sunday, November 12. Many of us look forward to the joyous festivities, eye-catching decorations and spending time with our loved ones. But with Diwali falling on an extended long weekend, this festive season is also the perfect opportunity for a well-deserved holiday. It's the ideal time to put your travel plans on hold as the world lights up with firecrackers and diyas. Diwali long weekends are the perfect opportunity for a short break, where you can discover new places, experience local customs and make lifelong memories. (Also read: Diwali 2023: 7 important traditional customs that are followed during the festival of lights )
Long weekend trips to take during Diwali holidays
In this guide, we've curated a list of enticing getaways that can be seamlessly woven into your Diwali celebrations.
1. Ayodhya
The first place that comes to mind when talking about Diwali is Ayodhya, the birthplace of Lord Ram, who returned to Ayodhya with his wife Sita and brother Laxman after a 14-year exile. People gather on the banks of the Sarayu river and light lanterns from different parts of India. This is a four-day festival celebrated with much fanfare. The women light the diyas and carry them to the river in a beautiful ceremony. With the use of handmade ornaments, lights and colourful paper, the city is exquisitely decorated. You will be thrilled and in awe to celebrate this day here.
2. Jaipur
If you're a lover of art and culture this festive season, visit this stunning pink city, which is a visual feast. From the famous Bapu Bazaar to the stunning Hawa Mahal and Jal Mahal, there is something for everyone. You can book a hotel in a beautiful resort where you can swim, have a spa treatment and enjoy a wonderful candlelit meal. Jaipur is a must for this holiday. While Las Vegas has a 'Strip', Jaipur's Johari Bazaar has also been named 'The Strip' for Diwali. You can also take part in the Vedic Walks, a unique Diwali walking tour.
3. Varanasi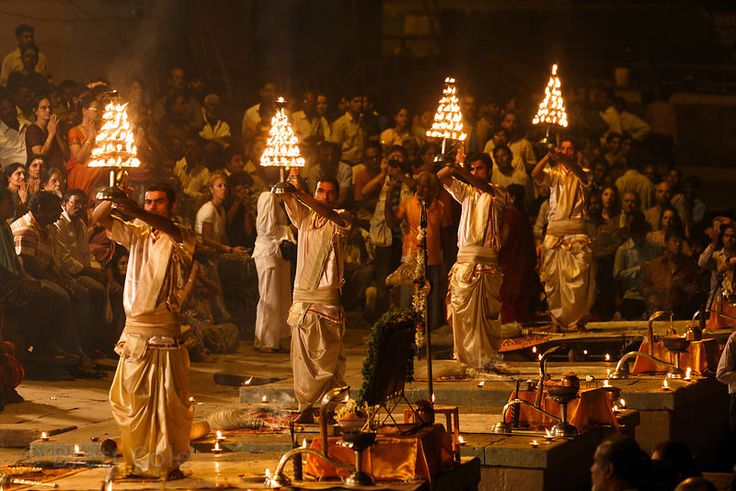 One of the holiest places in the world for Hindus is Varanasi, also known as Banaras. The Ganga River is at its widest point here, where it flows into the sea. You will have an incredible time in Varanasi if you come during Diwali. Throughout the night you will be treated to a non-stop display of firecrackers and fireworks.
4. Goa
Goa is the ideal destination for those looking for a relaxing holiday away from the hustle and bustle of the big city. If you prefer to go to parties, walk on the beach and enjoy water sports, then Goa is the place to be. In addition to sampling a variety of foods, you will have a wonderful weekend. Celebrating Diwali in Goa will be a unique experience that you won't forget.
5. Kolkata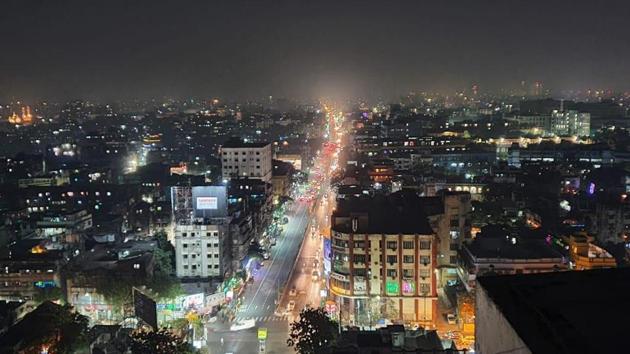 Diwali is celebrated as Kali Puna in Kolkata and West Bengal, which is a remarkable sight to behold. While the rest of India worships Goddess Laxmi, Kolkata and West Bengal celebrate Diwali as Kali Puna. Many tourists and devotees flock to Kolkata's Maa Kali temples on this day, including those at Dakshineswar, Belur Math and Kalighat. Beautifully decorated idols of the courageous goddess Kali are displayed for public viewing throughout the city. Kali is said to be worshipped for her ability to dispel all associated negativity, ego and illusion.
6. Pushkar
Pushkar is one such city, set in the hills, forests, lakes and sand dunes that surround the Pushkar Lake. The spirituality and beauty of this oasis town are just two of the many reasons to visit. However, if you go to Pushkar around Diwali, you can see the Haveli Diwali, an annual camel market. This is a fascinating event to watch as nearly 50,000 camels take part in the fair, all fully dressed and decorated in bright colours, and are driven up the ramp.
7. Udaipur
There is no denying that Udaipur is a stunning destination, and it gets even more stunning around Diwali. The beautiful surroundings and vibrant atmosphere make it a must-visit for everyone. For those who enjoy shopping, October and November are some of the best months to visit Udaipur as the streets and markets are much more active. Be sure to bargain in these marketplaces to get some amazing prices!
"Exciting news! Hindustan Times is now on WhatsApp Channels
Subscribe today by clicking the link and stay updated with the latest news!"
Click here!