Arpit Kulshrestha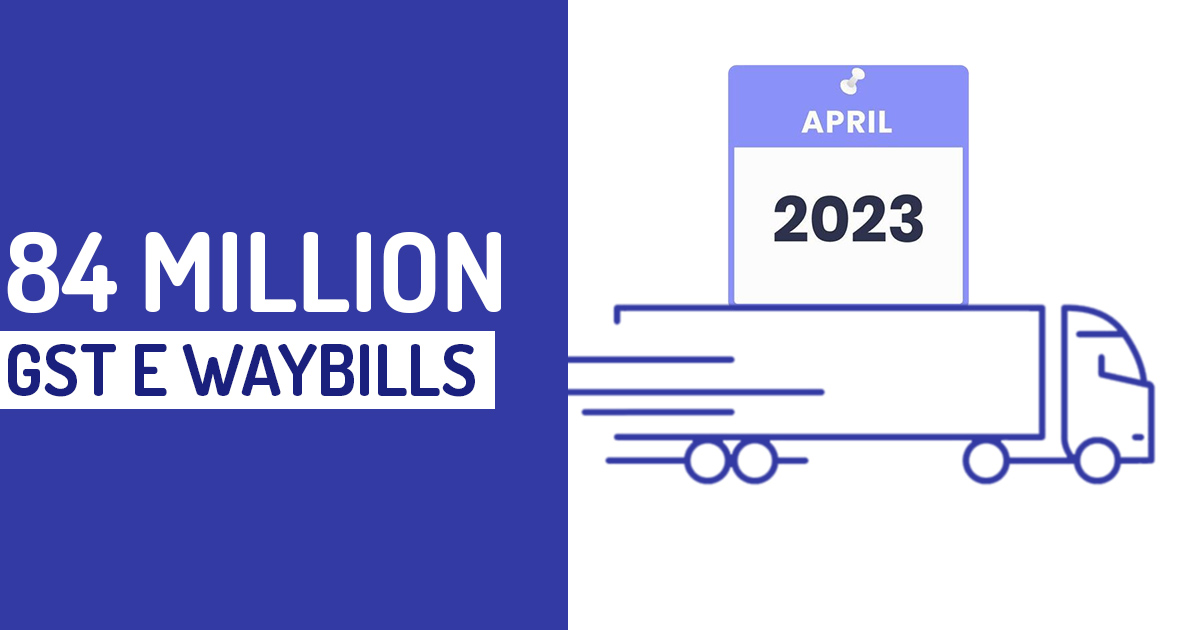 From the record 90.9 million the generation of electronic permits for the transportation of goods within and across states would get reduced in March to 84 million in the month of April which stands at the second highest figure to date.
According to GSTN, the entity that handles Goods and Services Tax (GST) related returns, e-way bill generation declined by roughly 7% in April compared to March but stayed near the monthly average recorded in the March quarter.
After a year-end rush in goods shipping led to record high GST collections of Rs 1.87 trillion in April, it was predicted that enterprises would slow down in pushing inventories into the supply chain in the first month of the new fiscal year. However, April data reveal that the industrial sector's momentum is still intact.
The additional high-frequency indicator shows manufacturing and mining activity freight loading of the Indian Railways enhanced yearly by 3.5% in April to 126 tonnes with a 7% growth in freight revenue, the Ministry of Railways stated.
According to S&P Global, using its manufacturing buy managers' index, factory orders, and production rose at the fastest rates in 2023 thus far in April, more employment was created, and firms increased input purchases due to stock-replenishment efforts. In April, there was a record increase in input inventories, according to a private study of 400 firms from various industries.
Read also: GST E Way Bill Registration Quick Guide with Full Procedure
Experts consider substantial e-way bill creation, despite the expected small drop from March levels, as indicative of the economy's strength.
"The data on e-way bills generated being higher than that for similar periods in earlier years is indicative of the economic resilience demonstrated over the past year, as evidenced by the robust GST collections during FY23," the tax expert stated.
Following record sales in FY23, industry-specific problems including base effect and pricing came to light in the automotive sector. The Federation of Automobile Dealers Associations reported that overall vehicle retail sales were down 4% as the new fiscal year got underway.